Making Research Public
With Therese Keogh & Chris Salter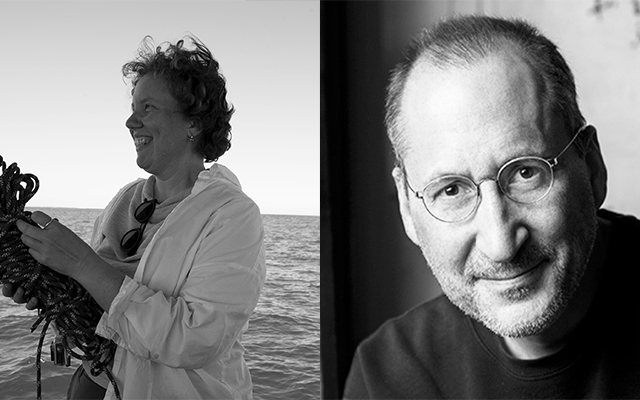 Therese Keogh
is an artist and writer born on Gunditjmara Country, Australia. Therese's practice operates at intersections between sculpture, geography, and landscape architecture, to produce multilayered projects exploring the socio-political and material conditions of narrative and knowledge production. Therese works collaboratively through writing and research projects, including facilitating 'Magnetic Topographies' with Clare Britton and Kenzee Patterson–looking to collective pedagogies of place–and 'Written Together'–a shared workshop for non-normative writing in arts research. Therese is invested in collective imaginaries as a process of creating more just relations to lands and waters and is currently undertaking research into 'The Spoil Grounds', an offshore dumping ground of dredged material from the Port of Newcastle, on Awabakal and Worimi Country, on the east coast of the Australian continent. Therese holds a BFA from Monash University, an MFA from Sydney College of the Arts, and an MA Geography from Queen Mary University of London. Therese is currently undertaking a PhD at Victorian College of the Arts, University of Melbourne.
Therese Keogh is currently IXDM Researcher in Residence as part of the residency program HGK @ Atelier Mondial.
Chris Salter is Professor for Immersive Arts and Director of the Immersive Arts Space at the Zurich University of the Arts (ZHdK). He is also Professor Emeritus, Design and Computation Arts at Concordia University in Montreal and former Co-Director of the Hexagram network for research-creation in arts, cultures and technology and Co-Founder of the Milieux Institute at Concordia. He studied philosophy and economics and completed his PhD in theatre studies with research in computer music at Stanford University. His artistic work has been seen all over the world at such venues as the Venice Architecture Biennale, Barbican Centre, Berliner Festspiele, Wiener Festwochen, ZKM, Kunstfest Weimar, Musée d'art Contemporain, Muffathalle, EXIT Festival and Place des Arts-Montreal, among many others. He is the author of Entangled: Technology and the Transformation of Performance (2010), Alien Agency: Experimental Encounters with Art in the Making (2015) and Sensing Machines (2022), all from MIT Press.