Apply Now: MA Masterstudio Experimental Design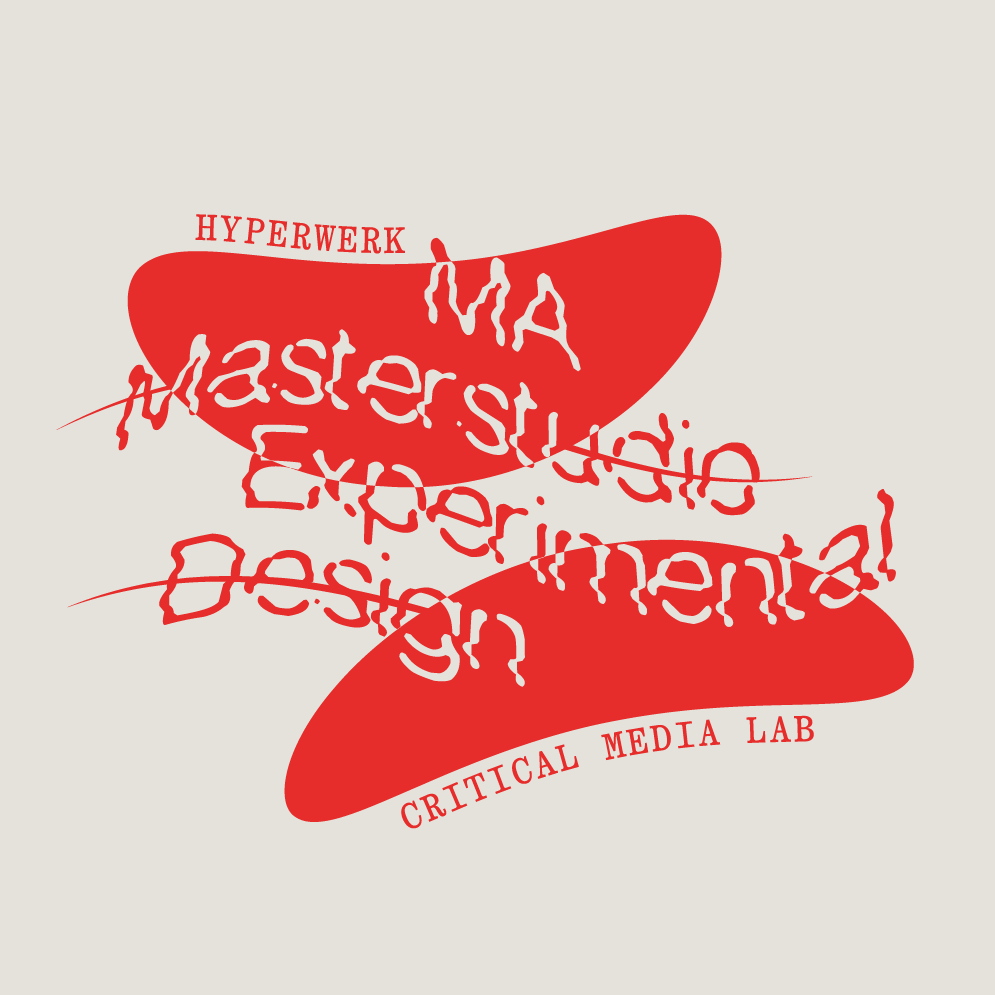 (English version below.)
DE
Willst du einen Master im Masterstudio Experimentelles Design beginnen? Dann freuen wir uns sehr über deine Anmeldung bis zum 15. Mai 2022.
Hier geht es zur Online-Anmeldung.
Häufig gestellte Fragen
Wo bekomme ich wichtige Informationen zum Studium?
Alle wichtigen Informationen zum MA Masterstudio Experimentelles Design sind hier zusammengefasst. Weiterführende Information zu allen Masterstudios im Design, den allgemeinen Rahmenbedingungen für das Studium und zur Anmeldung findest du hier.
Bist du dir unsicher, ob du die Voraussetzungen zum Masterstudium erfüllst? Kontaktiere das Sekretariat des Masterstudio Design per E-mail info.msd.hgk@fhnw.ch oder telefonisch unter +41 61 228 40 66. Hier wird man dir bei allen Fragen gerne weiterhelfen.
Möchtest du wissen, ob der MA Masterstudio Experimental Design zu dir passt? Wir bieten vier Termine an, an denen du mehr über uns erfahren kannst und wir dir gerne deine Fragen zum Studium beantworten. Diese Termine finden online per Webex statt. Eine Anmeldung vorab ist nicht notwendig, du nimmst über deinen Browser teil.
Wie kann ich mich zum Studium anmelden?
Wir freuen uns sehr, wenn du dich für ein Masterstudium im Masterstudio Experimental Design entscheidest! Du kannst dich bis zum 15. März 2022 anmelden. Hier geht es zur Online-Anmeldung.
Nach Eingang aller Unterlagen werden wir geeignete Bewerber:innen für ein persönliches Gespräch einladen. Erste Gespräche finden in der Woche vom 04. bis 08. April 2022 statt.
Hast du Fragen zum Zulassungsverfahren? Dann kontaktiere uns gerne, bevor du dich online zum Studium anmeldest: info.msd.hgk@fhnw.ch
Wo kann ich mehr über die Hochschule für Gestaltung und Kunst erfahren?
Video HGK Online-Info-Anlass INTRO November 2020
Website fhnw.ch/hgk
EN
Are you planning to enroll in the MA Masterstudio Experimental Design? We look forward to receiving your application until May 15, 2022!
Click here to access our online application process.
Frequently Asked Questions
Where can I find important information about the program?
Find detailed information on the MA Masterstudio Experimental Design here. General information on all MA studios, the structure of the program and the application process can be found here.
Are you unsure whether you meet the requirements for our MA program? Contact our secretariat by e-mail info.msd.hgk@fhnw.ch or by phone +41 61 228 40 66. They can help you with any questions you may have.
Do you want to know if the MA Masterstudio Experimental Design is the right choice for you? We offer four online appointments where you can learn more about us and the program. These appointments will take place online via Webex. Registration in advance is not necessary. You can participate with your browser.
How can I register for the MA Masterstudio Experimental Design?
We are thrilled that you're interested in joining the MA Masterstudio Experimental Design! You have until March 15, 2022 to apply. Click here to go directly to the online application.
After receiving all your documents, we will invite suitable candidates for a personal interview. First interviews will take place during the first week of April (04 – 08 April 2022).
Do you have questions about the admission process? You are welcome to contact us first before signing up online: info.msd.hgk@fhnw.ch
Where can I learn more about the FHNW Academy of Art and Design?
Video HGK Online-Info-Anlass INTRO November 2020
Website fhnw.ch/hgk