Networking Video
Local video networks in Basel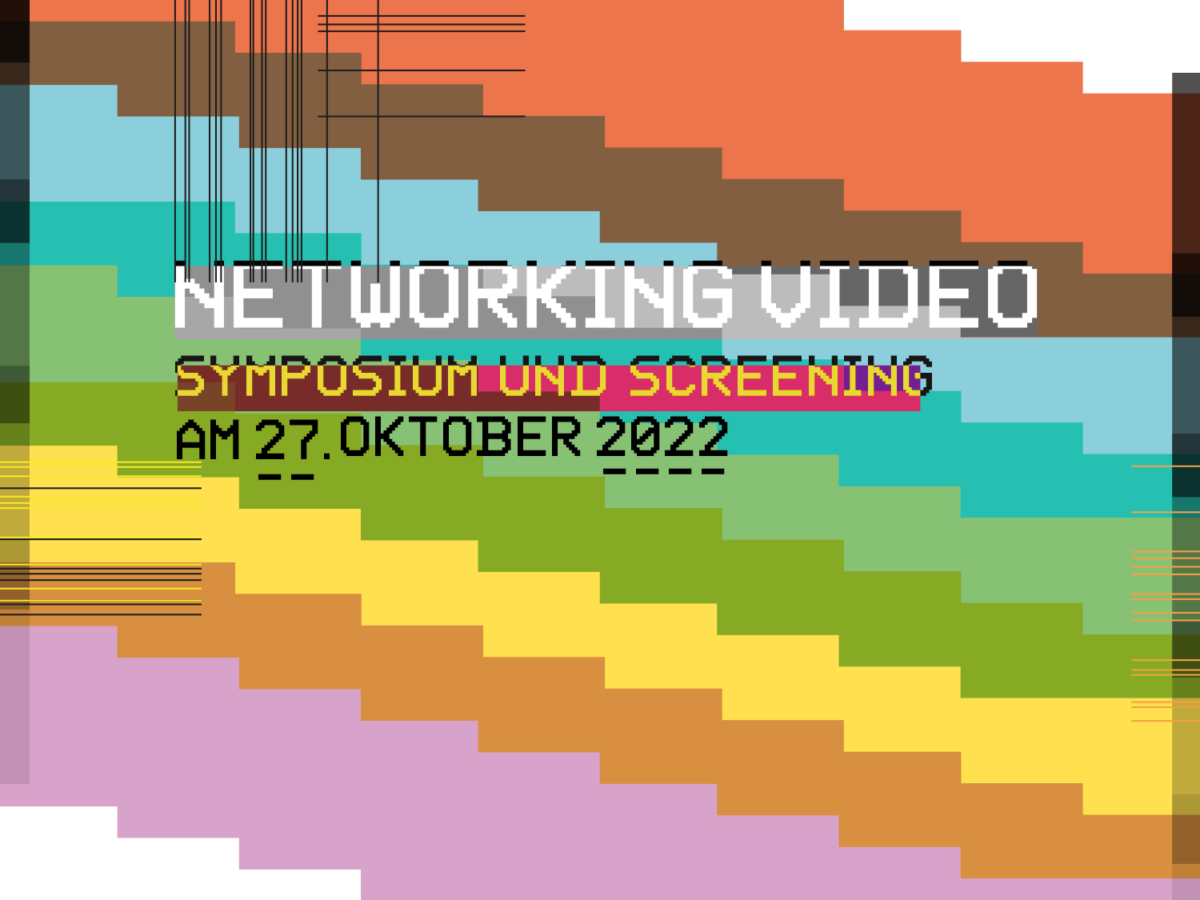 English version below
Das Basler Videoschaffen war kooperativ organisiert: Mit der Gründung der Videogenossenschaft Basel 1979 und der VIA 1988 bildeten sich Genossenschaften, die in Initiativen auch in angeschlossenen Bereichen wie Medien- und Netzkunst, performative Künste, Firmengründungen und Ateliergemeinschaften mündeten. Die VGB war in ihrer 43-jährigen Geschichte wiederholt ein Kristallisationspunkt für übergreifende Verschiebungen in der Geschichte von Video. Die VIA wurde von Absolventinnen der zweiten Basler Videofachklasse gegründet und erwies sich als wichtiger Katalysator für das künstlerische Videoschaffen. Das Symposium mit Screening setzt sich zum Ziel, lokale Videonetzwerke vor allem der 1980er und 1990er Jahre aus verschiedenen Perspektiven in den Blick zu nehmen: Video als engagiertes Medium, dokumentierendes Medium und Videokunst, zudem werden Fragen der Aufbewahrung und Zugänglichmachung von Video fokussiert.
Die Veranstaltung ist öffentlich und eine Anmeldung ist nicht notwendig: Alle sind willkommen.
Bei Fragen gerne das Organisationsteam kontaktieren: Stefanie Bräuer (Kunsthistorikerin, Medienwissenschaftlerin, stefanie.braeuer@fhnw.ch) und Piet Esch (Videokünstler, point de vue, pesch@pointdevue.ch).
Die Veranstaltung ist unterstützt durch die Christoph Merian Stiftung, den Verein Memoriav und die BLKB-Stiftung.
Video making in the Basel area has been organized communally: Co-ops such as Videogenossenschaft Basel and VIA, founded in 1979 and 1988 respectively, resulted in initiatives in the affiliated fields of media and net art, performative arts, the formation of companies and coworking spaces. VGB has repeatedly been a focal point for comprehensive shifts in the history of video throughout its 43-year history. VIA was founded by graduates of the second Basel video class and proved to be crucial for video art. The symposium and screening focus on local video networks, especially from the 1980s and 1990s, from different perspectives: Video as an engaged medium, documenting medium, video art, as well as questions of preservation and accessibility.
The event is free and open to the public, a registration is not required: All are welcome.
Organized by Stefanie Bräuer (art historian, media scholar, stefanie.braeuer@fhnw.ch) and Piet Esch (video artist, point de vue, pesch@pointdevue.ch) – feel free to get in touch in case of questions.
Funded by Christoph Merian Stiftung, Memoriav, and BLKB-Stiftung.
10:00–18:00 CML
(Critical Media Lab, HGK FHNW Basel)
10:00–11:45
SESSION 1 – Video als Gegenmedium: aktivistische, dokumentarisch-essayistische und künstlerische Videopraktiken
Stefanie Bräuer und Piet Esch: Begrüssung und Einführung
Dominique Rudin: Alternativmilieu und Videoaktivismus in der Schweiz 1970–1990
Melissa Rérat: Die diskursive Konstruktion der Videokunst am Beispiel der Ausstellung "VIDEO" (Genf/Basel, 1977): Wörter, Akteur:innen und Netzwerke
14:00–15:45
SESSION 2 – Orte für Bildschirme: von Videonetzwerken zu Netzkulturen
Julie Lang: Broadcasting and screening critical theories in the 1990s. The role of video within the curatorial studies program "Sous-Sol" (Ecole Supérieur des Beaux-Arts, Geneva)
Esther Hunziker: Electrified – expanded Video; vom Videotape zum Web, vom Web zum digitalen Buch und zurück
Lucie Kolb: Räume angewandter Medienkritik um 1990
16:15–18:00
SESSION 3 – Wie weiter? Video konservieren, aktualisieren und ausstellen
Melanie Widmer: Videos konservieren und zugänglich machen. Die Rolle von Memoriav im gesamtschweizerischen Kontext
Tabea Lurk: Dauerhafter Zugang als Treiber für Nachhaltigkeit? Hochschulsammlungen an der Schnittstelle zwischen Forschung und Vermittlung, den Dateneignern und Fördereinrichtungen
Ines Goldbach: Situationen schaffen. Video in den Raum bringen
19:00–20:30 HEK
(Haus der Elektronischen Künste)
19:00–19:45
Screening im Untergeschoss vom HEK
19:45–20:30
Panel mit Reinhard Manz, Muda Mathis, René Pulfer (angefragt), Käthe Walser, Sus Zwick