Extended Ecologies Production Lab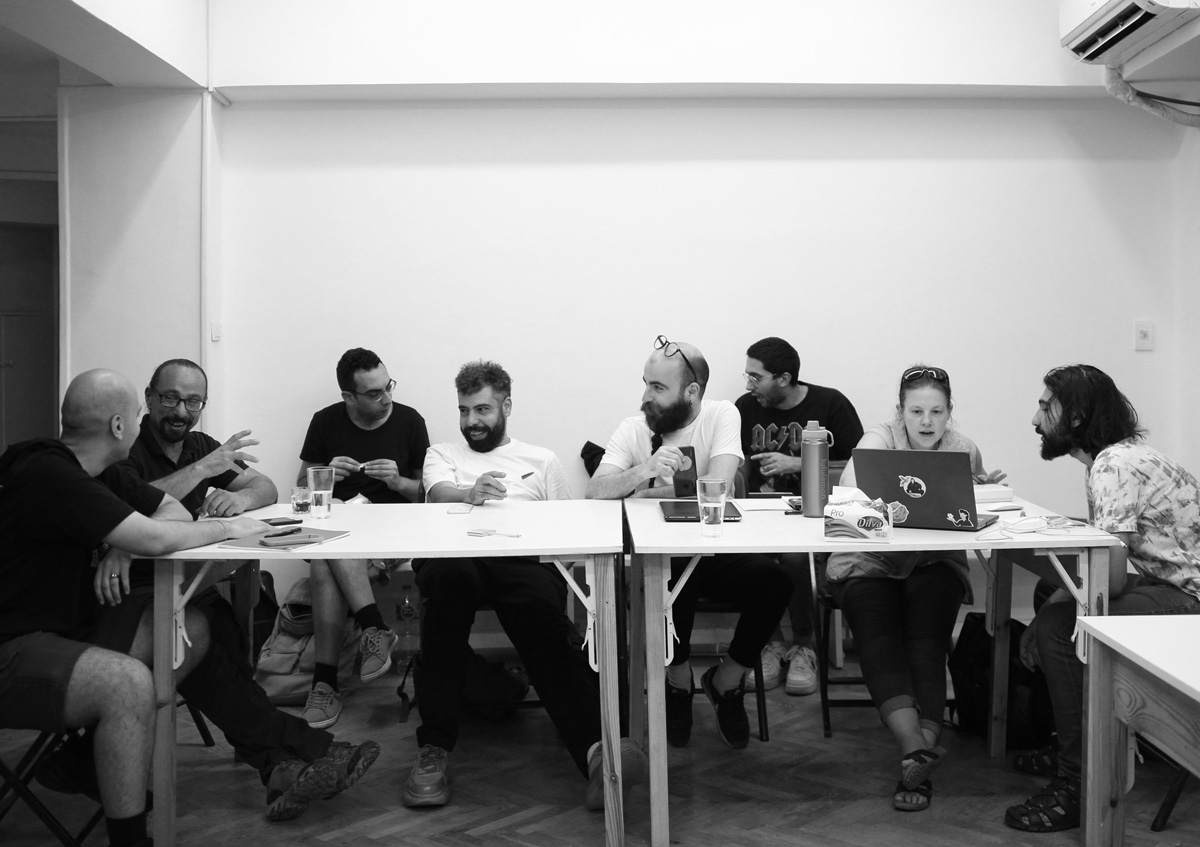 Medrar for Contemporary Art
and Critical Media Lab Basel are happy to divulge the energies and activities of the second phase of the programme
EXTENDED ECOLOGIES
, The PRODUCTION LAB.
Extended Ecologies is a joint programme between Medrar in Cairo and the Critical Media Lab (CML) in Basel that aims to create and reflect the ways that extended reality (XR) technologies can transform our relationship with physical environments, and so ourselves and other beings. XR is not only to be used as a tool of mediation, augmentation or ornamentation but is also a tool for reflection and re-creation, a method of transformative research as well as a means of production.
The production phase of the Extended Ecologies began in July 2023, running for a number of weeks at Medrar, in Cairo. This phase comes as an extension to the Research Phase that took place from February to April 2023, hosted by the Critical Media Lab Basel (Mariana Tilly, Ozan Güngör and Jamie Allen, with Armina Pilav), and which resulted in a soon-to-be-released research publication.
The artists, mostly local to Cairo, who joined in the production phase are Agnes Michalczyk, Ahmed Nader, Amr Ali, Farida Serageldin Kamel, Joseph Adel and Zeyad Aboughaly.
The main line of questioning for the project which also guided production discussions, included: How can XR spaces become useful in the healing and caring for real environments and ecologies? Are there ways in which the new worldings that XR brings into play can help us understand the relations of existing physical beings, and how they scaffold one another's existence and life? How could XR technologies be used to interrogate the notion of 'borders', 'migration', fringes, edges, or outskirts of territories? As a theme in classical VR and XR projects, this idea of a 'land outside' is to be explored in terms of its relation to actual migration crises, movements and borders in Europe and North Africa.
Under the mentorship of the Critical Media Lab Basel's own Ozan Güngör and Egyptian visual artist Mohamed Shoukry, the artists reflected on the topics covered during the research lab, and shared their own prior work, continuing on to co-develop and discuss ideas with mentors and others. During the weeks which followed, ideas were developed over the course of the next four weeks with the aid of Medrar's technical coordinator, Amir Tarek. After conceptualisation of the projects, the production phase includes visualisation of project scenes, and the gathering of digital assets, which was done in close working session with mentors to refine ideas and situate their projects as exhibition works. The participating artists are now hard at work further developing their extended reality projects, toward a final exhibition set to be held early September. A listing and visual elements from the participating projects will be printed and included with the research lab publication.